Why Most Real Estate For Sale By Owner's Lack Success
The typical driving force behind most for sale by owner homes (FSBO) is to save a Real Estate commission. Even though I am in the business of selling Real Estate I can clearly understand a home seller's motivation to save the kind of money that is handed out in a typical sale.
There are not too many people I know who don't like to save money where ever they can especially in a tough economy. In a Real Estate sale saving a commission translates into a tremendous amount of money. It is hard to blame any home seller for their desire to save the type of dollars that are made when a Realtor sells a home or condo.
While commission rates are negotiable, in most parts of Long Island if you are selling a home you will more than likely be paying a Real Estate commission between 4%-6% on the sale price of your property.
On a $450,000 home a commission of 4% is $18,000. There is no doubt that is a lot of mullah! Selling a property for sale by owner however is not an a simple task and that is why most home owners end up hiring a Realtor. Nationally the success rate of a for sale by owner (FSBO) is very low. Over 80% of all FSBO'S end up hiring a Realtor to get the job done after unsuccessfully trying on their own. Why is going the route of selling without a Realtor such a difficult task? There are quite a few reasons why selling FSBO is a difficult task to pull off.
The Wrong Listing Price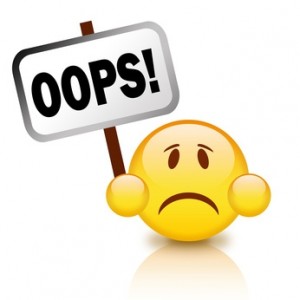 Most for sale by owner properties fail to sell because of an improper list price. I don't care whether you have listed your home with a Realtor or have decided to go the for sale by owner route. If you don't price your home correctly you stand a very slim chance of it selling in a challenging Real Estate market.
Pricing a home properly is the most critical element when selling any product but especially so when you are talking about a home sale. Over 75% of a homes marketing is about setting a realistic sale price. Homes that are listed with a Realtor and are overpriced have a very small chance of selling. Overpricing as a Long Island for sale by owner (FSBO) makes it almost impossible!
Numerous Long Island for sale by owners seem to either do their own market research and end up choosing the wrong price or have a Realtor help them determine the property value and ignore their advice. If more for sale by owners priced their homes based on comparable market data there would be a much greater success rate. Doing more thorough research of what like homes in similar neighborhoods are selling at would go a long way!
Often times people want more money for their homes because they have done some kind of recent improvement. Unfortunately many projects for the home do not have a high return. For example if you replaced a roof, a septic system, or added a pool don't expect to see much payback on the money you invested. Without question this is the #1 reason why Long Island for sale by owners fail at selling their homes!
Lack Of Online Real Estate Exposure
Quite a few for sale by owners do nothing more than put up a hand made for sale by owner sign in the front lawn and expect that will get the job done.
Then there are others that think that going in one of the for sale by owner sites like I sold my house.com, for sale by owner.com or buy owner.com is going to bring lots of home buyer's. Sorry that's not the case!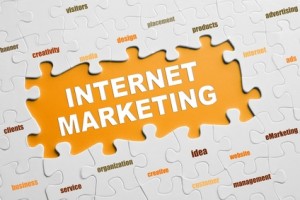 These FOR SALE BY OWNER Real Estate sites bring an insignificant amount of buyer traffic in comparison to the sites some of the top web savvy Realtors use to promote their homes.
The for sale by owner websites say something like "we will give you world wide exposure and save you thousands of dollars!" This could not be further from the truth. Just go to Google or any other major search engine and type in a local search with Real Estate keywords a buyer would commonly do for an online search.
A search like your town, state and homes for sale or Real Estate. Using a local town in my area as an example would be Deer Park, NY Homes for sale. Do you think a for sale by owner Real Estate site is going to come up in the results? If you guessed yes try again! Go ahead and see what happens with your town or city. The results will be dominated by sites that show homes listed by Realtors or even a Real Estate agents individual website if they are really online savvy. These FSBO sites promise the world and deliver empty promises the most of the time.
A Realtor who has a strong grasp of online exposure can increase the traffic going through a home by leaps and bounds when compared to a FSBO site. There is absolutely no comparison of what this kind of online exposure can do versus a for sale by owner website. The fact of the matter is that thousands of buyers will not even know a FSBO home is for sale. If you are a Long Island for sale by owner and are not having success a lack of marketing could be another reason for your lack of success.
Buyer's Want Your Commission Savings
One of the things that most folks who try the for sale by owner route don't realize is that the home buyers who view the home realize you are not paying a Real Estate agent to sell the home. Unfortunately the majority of these buyers feel they should share in your commission savings! Many of the potential buyers who will view for sale by owner homes are bargain hunters. The line of reasoning is that since the seller is not paying a Real Estate commission they should be able to offer less for the home. Lots of sellers end up receiving low ball offers. Buyers will often take 5% right off the top regardless of whether the home is priced well or not. Many Long Island for sale by owner's learn this the hard way.
Accessing The Home and Buyer Qualifications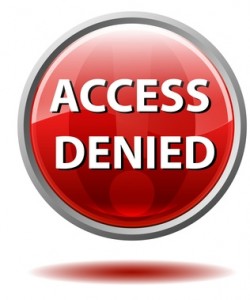 If you are selling your Long Island home as a for sale by owner property you may find getting people through the door can be difficult. Most for sale by owners forget that home buyer's can come at all hours of the day to see a property. A home buyer who is in the market and really looking to find a home is not going to want to wait days to see it because a seller could not accommodate their schedule.
Often times when a FSBO is trying to sell a home they need to find the time to let a buyer gain access which is not always easy, especially for those that work full time. It is very difficult to sell a home when buyers are not able to get in and see it!
A Realtor's job makes this part of the home sale process go much smoother. The last factor a FSBO needs to be aware is their ability to make sure they know how to qualify potential buyers. There is no point in having unqualified buyers going through a home. A Realtor also takes on this task of making sure a buyer has the necessary ability to purchase. Most buyers that view homes today are pre-approved. As a FSBO you need to make sure this holds true when a buyer views your home.
Selling a home for sale by owner is a a great feeling I am sure if you can pull it off! It is certainly not impossible but know going in it is not going to be easy unless you sell it under it's market value which would really defeat the purpose! Above all else remember properly pricing the home and market exposure are vital to your success.
If you are a Long Island for sale by owner and find you end up needing the help of a Realtor, I would welcome the chance to be interviewed.